MemberPress is the world's most popular WordPress monetization, paywall, online course LMS, and membership site plugin. It makes it easy for anyone to start an online business. The main ingredient is a great idea.
On the daily, the MemberPress Team enlists powerful creative skills to build and maintain amazing products for our super-smart, hardworking customers. We love small business owners… and we're growing like crazy because of it!
Based in the good old USA, our team is 100% remote. But our treasured teammates are spread out all over the world – from Scotland to South Africa and Poland to Dubai and Southeast Asia.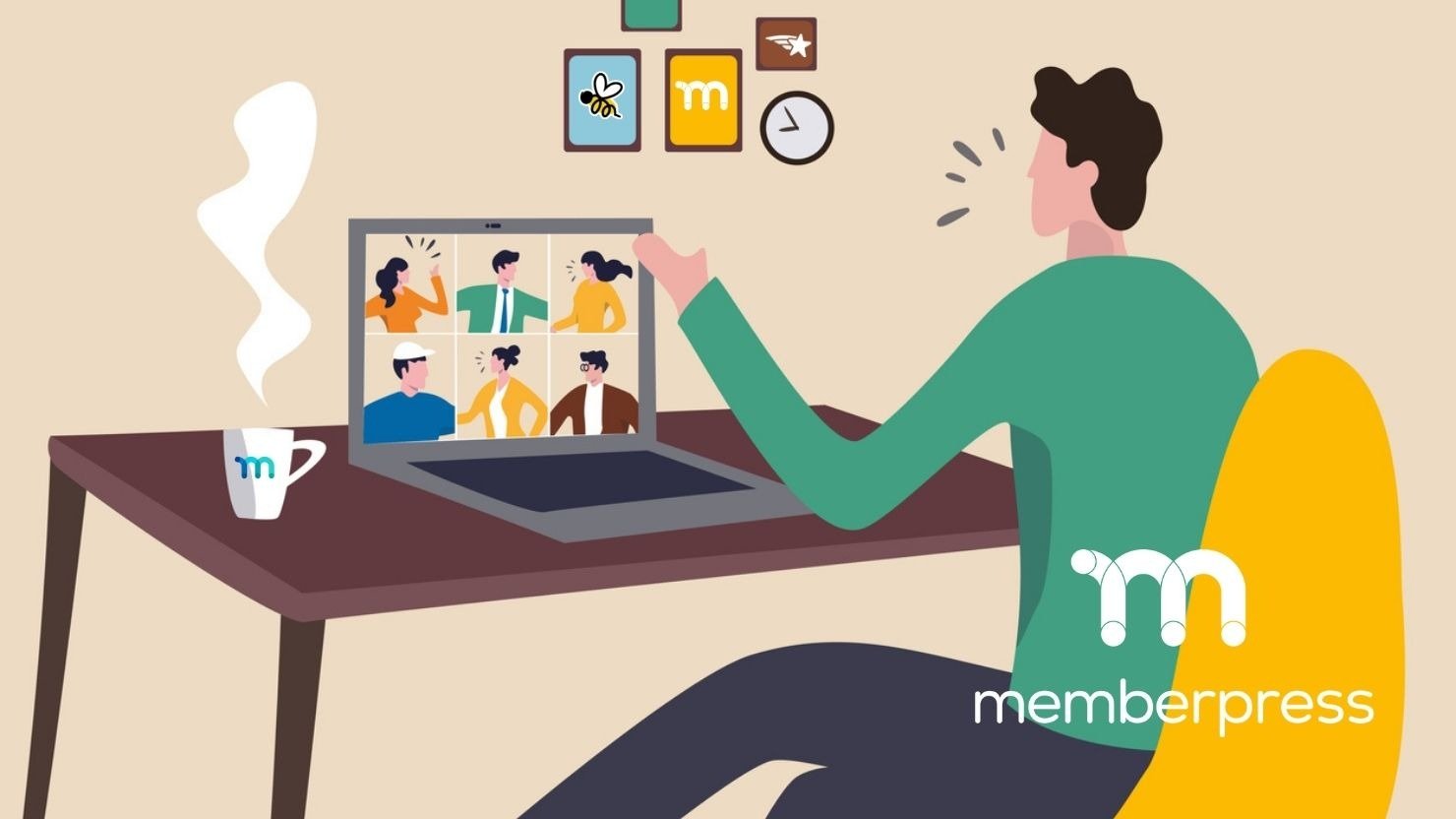 The cool thing is, you'd never know how far apart we are.
Everybody knows everybody, and we always seem to find time for original meme madness and other Slack shenanigans.
See if You're Made for the MemberPress Team
Are You…
Creative?
Whether a leet dev, support superhero, admin wizard, or master of marketing, everyone on the team has a bent for going outside the box.
Kind & Compassionate?
When push comes to shove, there's no shoving. It just doesn't happen around here. We think it's mainly because we really like working together, and partly because we're just pretty nice folks.
Open & Humble?
The MemberPress culture attracts and retains people who thrive in an environment where (1) mistakes are an expected part of the process, (2) there's an unstated axiom that "experts" don't really exist, and (3) everybody has a voice.
Fast-Thinking & Adaptable?
Ours is a fast-paced, constantly evolving industry. Quick thinking, go-with-the-flow kinds of folks tend to flourish here.
Extravagantly Curious?
An insatiable desire to learn and an unstoppable urge to question the status quo run deep in our peeps.
Sound like you? Take a look below, and let's chat!
Web Developer
We're looking for a top-notch Web Developer with extensive WordPress experience to help us add new features to, fix bugs in, and create add-ons and tests for, MemberPress (and our other products). If this sounds like you, we'd love to chat.
Support Engineer
We're on the hunt for a Support Engineer to help customers with technical issues they run into while using our WordPress plugins. We believe Customer Support is the foundation of our success. It's how we keep our promise to always have our customers' backs.
Really, supporting our customers is the highest priority at MemberPress. So we're looking for super friendly, profoundly patient, highly knowledgeable, and incredibly responsive people to help us take care of them. Sound familiar?
Why Us?
At MemberPress, we believe small business owners raise the standard of living for everyone. We're inspired by their creativity, courage, intelligence, and grit. We labor to empower them.
Our Core Values
1. We put people first.
"Take care of employees and they will take care of the customers." This is our guiding philosophy, and it makes MemberPress a great place to work. Giving employees opportunities to grow and succeed is part of the MemberPress DNA.
2. We stay positive.
Optimism breeds a culture of success. We believe we're building a future that's better than the past. We speak positively of our team members and our customers. We respect each other even when we disagree. We strive to put the needs of others above our own. We're devoted to what we do – and being friends to those around us is critical to our success.
3. We pursue excellence.
Take care of the small things, and the big things will take care of themselves. We take pride in the details. We labor for simplicity. We go the second mile. We fight for our customers' success.
4. We always strive to do the right thing.
How we do business is as important as the business we do. We're honest with our customers – and ourselves. This standard extends to our day-to-day business conduct, our employee policies, our partnerships, and our customer support.
5. We lift where we stand.
When we see something that needs to be done, we do it. Each of us has an important job to do, and each of us contributes to our success. Every day we do everything we can in our own positions to improve our processes, improve our products, better serve our customers, and move us closer to our vision.